Criteria for formative process evaluation
To enhance the quality of joint scientific product development of scientists and practitioners (co-creation) in Climate Services Susanne Schuck-Zöller and her colleagues developed a new evaluation scheme. A scientific paper has recently been published (see below).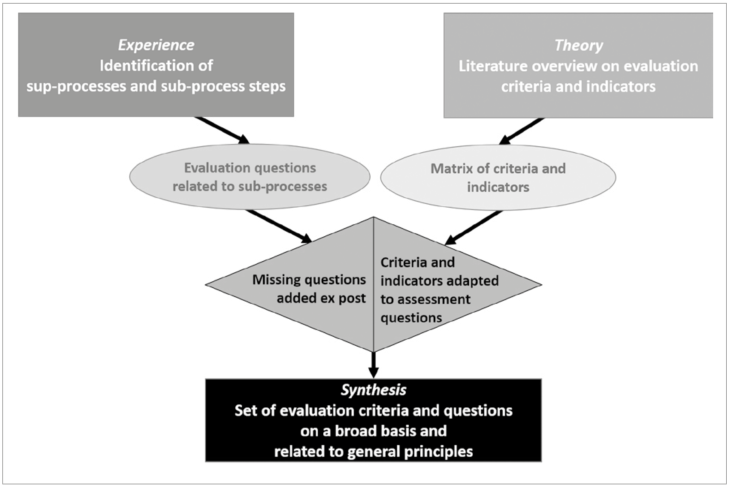 The paper shows in detail how theory and praxis in this case were integrated.
It allows for evaluation of co-creation processes during the course of the project (formative evaluation) and consists of 17 evaluation criteria and 112 related assessment questions. Some of the criteria are proposed for the first time, others origin from a literature review and were synthesized and newly structured. The underlying assessment questions are aligned to six different steps of co-creative product development. Thus, the evaluation scheme, or even parts of it, becomes easy-to-use.

Schuck-Zöller, Susanne; Bathiany, Sebastian; Dressel, Markus; El Zohbi, Juliane; Keup-Thiel, Elke; Rechid, Diana; Suhari, Mirko (2022) Developing criteria of successful processes in co-creative research. A formative evaluation scheme for Climate Services. Fteval Journal for Research and Technology Policy Evaluation 53, April 2022, pp 43-56. DOI: 1022163/fteval.2022.541 (486 KB)